SOCIAL MEDIA
Keep Calm Beehoon, from stuff in the fridge, freezer and pantry. Let's see how long I can go without buying anything new.
Noodles at home No.51 #wonton #lettuce #shrimproenoodles #shallotoil #oystersauce #sesameoil #darksoyasauce #noodlesathome #simpkecooking #foodporn #foodgasm #igfood #instafood #foodcritic #straitstimesfood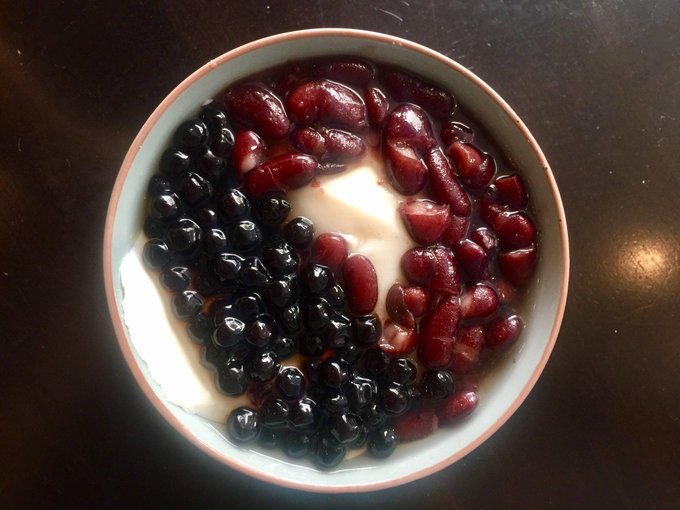 Cooling off with tau huay topped with red beans and pearls. Head to Bean House at Sunshine Place for some homemade goodness.
#cheapandgood
#straitstimesfood
#stfoodtrending
#foodie
#desserts
#supportlocal
#sgfood
t.co/4sneRatjPm
Fabulous Feasts over the weekend. A taste of Ipoh. Saturday: An iconic Ipoh dish of Jiang Rong Ji (Ginger Garlic Chicken), Xi Yao Wong Har Lok (Soya Sauce King Tiger Prawns) and Broccolini And Abalone. Sunday: Borlotti Bean Soup (known in Chinese as Pearl Beans), real kampung chicken and a very special freshly made sand ginger sauce, Salted Ikan Kurau Meat Cake and Stir-fried Cai Xin. Private dining by @hin.lin.773 . . . #weekendfeast #superweekend #stoked #yummilicious #privatedining #ipohfood #myfood #malaysianfood #superyummy #homecooking #amazingfood #sgfood #igfood #igsg #straitstimesfood #姜蓉鸡 #harlok #豉油王煎蝦 #cantonesefood #kampungchicken #沙姜 #sandginger #珍珠豆 #borlotti
RECIPES
SWIG
RESOURCES