TEGAL (THE JAKARTA POST / ANN) - Most people generally associate Tegal in Central Java with warteg or warung Tegal (Tegal food stalls) and sate kambing (grilled skewered lamb). However, spend a day or two to try some other popular local dishes and soon you will find yourselves trying to extend the vacation.
Realising the city's culinary potential, Tegal Mayor KMT Siti Masitha Soeparno has made a move to popularise the signature food of the city. She officially declared Tegal to be a Culinary City by launching a culinary program on March 18, coinciding with the 180th anniversary of the oldest Chinese temple in Tegal, Tek Hay Kiong, which is now under the auspices of the Tri Dharma Foundation.
Siti Masitha is also aware that the opening of a new toll road makes Tegal more easily accessible, thus attracting a lot more visitors to the city.
"I want to show everybody that Tegal has various typical culinary specialties that are not yet exposed by food enthusiasts," Siti said, adding that the city has so much to offer beyond warteg.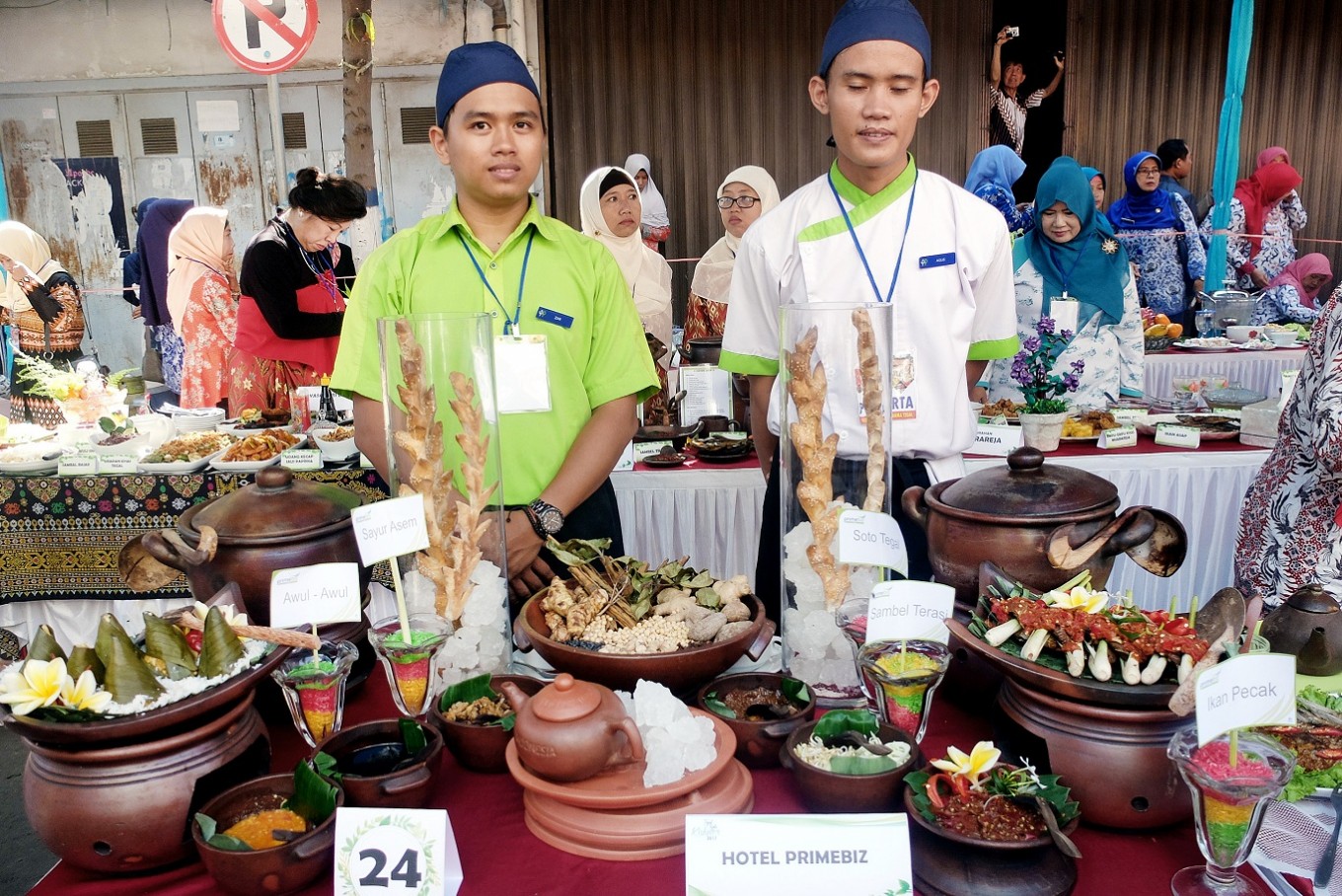 The city administration and Tri Dharma Foundation cooperated with Aku Cinta Makanan Indonesia (ACMI), an Indonesian food lovers' community initiated by Santi Serad, to kick off this program. They held a cooking competition that proudly introduced local cuisine, bringing together participants from 27 subdistricts, seven organisations, hotels, vocational schools and also the Tri Dharma Foundation.
The contest highlighted traditional foods and varieties of seafood, which was reasonable remembering the proximity of Tegal to the shore.
"They're very enthusiastic because it's the first cooking contest for them," Santi said.
Participants from Tegal's Vocational High School 1 could not agree more, saying that the event was a great opportunity to develop their cooking capabilities.
The culinary event was held on Jl. Veteran on purpose. It was close to the Tek Hay Kiong Temple, which was still in its anniversary mood, and the location would showcase Tegal's well-known Chinatown, which was known for its diverse dishes and snacks. Visitors who wished to bring home local snacks could just drop by the nearby shops on both Jl. Veteran and Jl. Gurame. These shops offer a great variety of Tegal's signature snacks, such as pia (round cakes), sopia (oval cakes), salted eggs and tauco (fermented soybeans).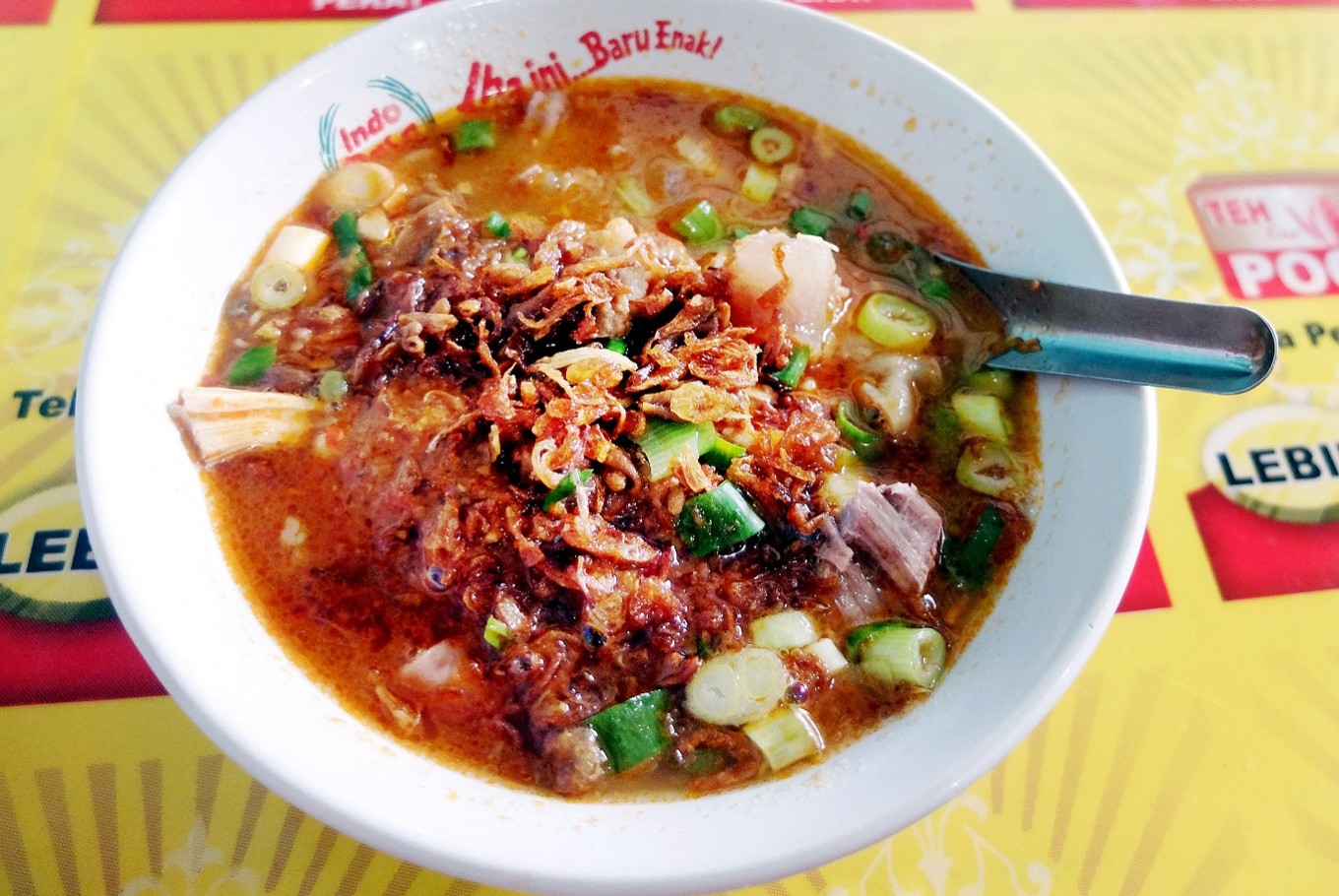 One of the famous culinary spots on Jl. Gurame is the Soto Madi restaurant, which lures hungry visitors with Tegal sauto (soup). Sauto is soup mixed with tauco containing either shredded chicken, beef, tripe, or the three combined. The crushed tauco as its additional condiment gives sauto a distinctive flavour. While at other stalls this soup comes with a separate serving of fried intestines, at Soto Madi the soup is garnished with the intestines, thus creating a crispy sensation when eaten.
Pia and sopia as typical snacks differ in shape and fillings. The former is round with cheese, green beans, durian, or garlic and the latter is oval with palm sugar. A factory that makes Tegal's favorite pia can be found on Jl. Pawedan near to Jl. Veteran. It is owned by Mrs. Liao. The cakes are produced with the original ingredients and are bigger than usual.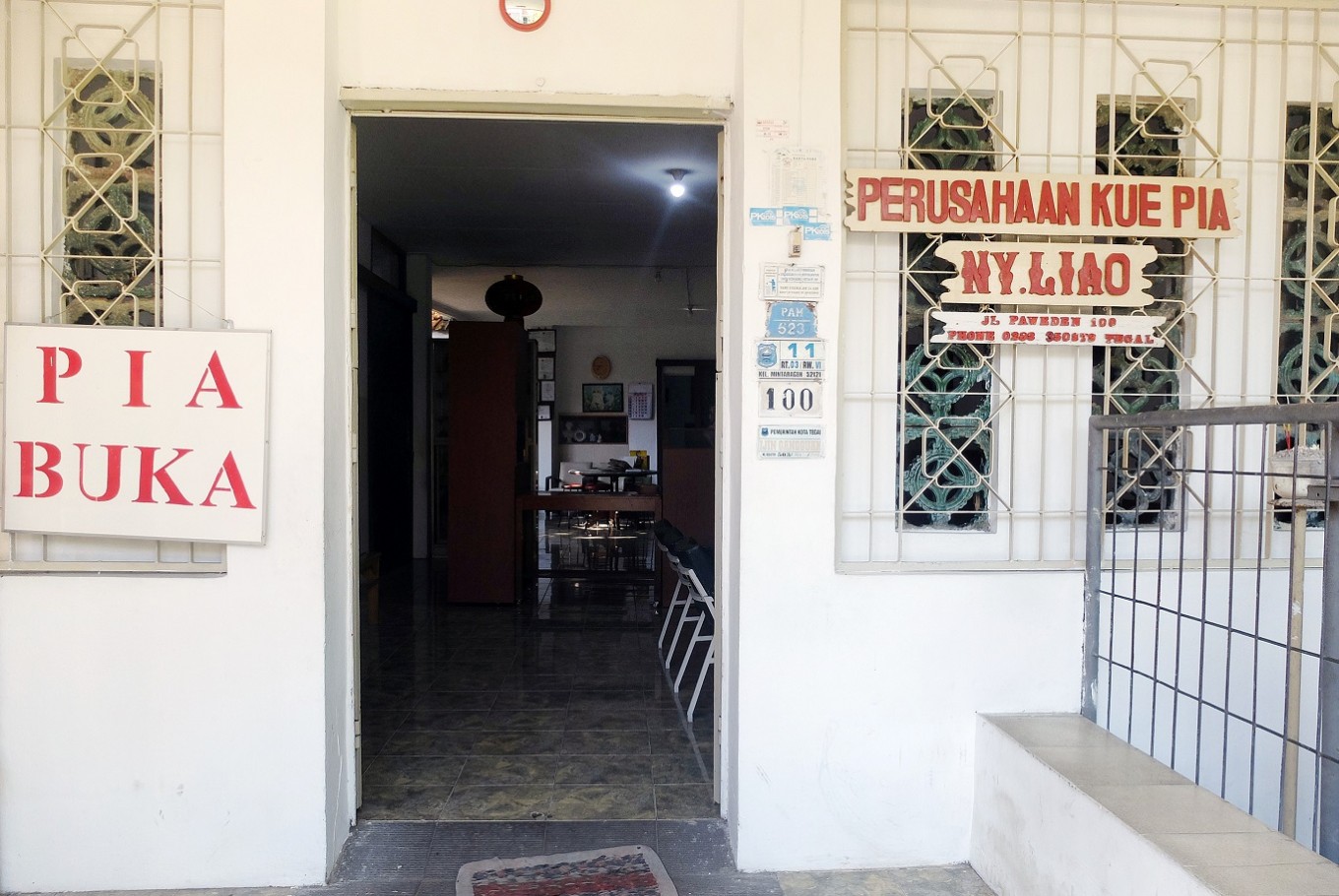 Chef Muto, as the pride of Tegal, also demonstrated his skill. Popularly known as the Kung Fu Chef, he showed how to prepare Tegal's special food, Kupat Blengong, which was rice cakes served in peanut sauce, coupled with blengong or grilled skewered mussels. Seafood like fish, shrimps, crabs and mussels are indeed part of Tegal's culinary creations.
Santi, ACMI chef Astrid Enricka and chef Muto as jury members of the contest named a group of women from Mintaragen subdistrict the champions. These women presented a dish called jantung rumput lulur bumbu kelapa pedas(Seaweed spiced with hot coconut), which used ingredients not yet explored by Tegal residents.
"The Mintaragen contestants also avoided using MSG, making their food more authentic in taste and wholesome," Santi added.
With this newly declared identity as a culinary city, Tegal residents invite culinary buffs from across the country to enjoy breakfast with nasi bakmoy (rice and chopped chicken soup served with soybean sauce) at Sinar Pagi restaurant or kupat blengong around the Tegal town square and buy various mouthwatering cakes at Pasar Kuliner on Jl. Teri.
Only then will the visitors realise that Tegal's culinary features are not just warteg.